Biography
My artwork exists to give pleasure to myself and everyone who sees it. I have recently begun to fall in love with the colours and light of Italy and the primitive scenery of Australia.

My work may begin as photographs or sketches, and I make exploratory journeys through each picture, creating new realities and watching the evolution of images. For me, art is not what you see, but what you make others see, and I have been fascinated by the enormous number of responses which the occasional ambiguity of my work has elicited.

I often focus my attention on working boats, with their multi-coloured reflections and battered paintwork, and on harbours, with their sense of safety and permanence.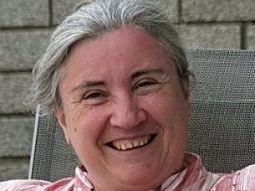 I was born in Paris and attended Art College in Montmartre. Growing up in the centre of the city, near the Louvre and the Latin Quarter, I was influenced by fine art, achitecture and sculpture from an early age. I subsequently worked in the Palace of Versailles with the architect of the Bâtiments de France.
I have always loved colourful places, and I was inspired by the light and brilliance of Provence and Morocco, where I lived for some time.
After coming to England, and a long period raising my family, I have started painting again, setting out on a new voyage of self-discovery. I am a member of Drawn To The Valley, and I have been continually inspired by the wild beauty of the coastlines and moorland landscapes near my home in Plymouth.